Our All Natural Fertilizer
This Ain't No Ordinary Manure
---
Our Farm's Choice fertilizer is all natural and organic. It is ethically produced and mindfully made for farmers like you who want the best possible product for their land, for our land. Our fertilizer comes from Hickman's Family Farms hens, raised and cared for in rural Arizona. In an effort to conserve resources and eliminate waste, Hickman's produces a unique, unmatched fertilizer. Whether you own 10,000 acres or a 10×10 planter, let us help you grow something beautiful.
---
The Farm's Choice
Fertilizer for Farmers—professional and recreational.
---
The Farm's Choice Farmers
Together We're Growing Something Great.
---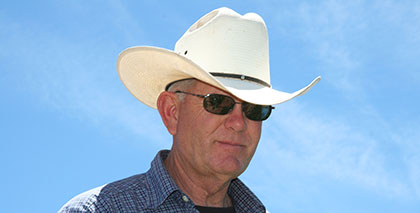 Meet Ed Curry

Ed Curry is a fourth-generation farmer in Pearce, Arizona. Of Curry Seed & Chile Company, Ed continues the farming that his grandfather and great-grandfather started in Oklahoma before him. Though the name may deceive you, the Curry family farms much more than just chilies—they grow beans, watermelon, corn and of course, peppers. Curry Seed & Chile Co. is responsible for setting the standard for Chile Peppers across the United States, with Ed supplying 90% of the chile breeding seeds in the country. "I love farming" say Curry in a recent interview with the Arizona Farm Bureau, "You need to love what you do in life and I love farming."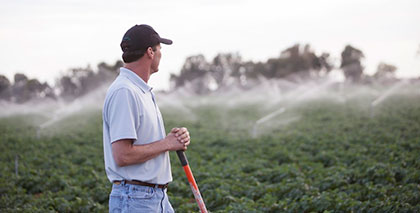 Meet Arnott Duncan

Arnott Duncan is a fourth generation farmer based in Goodyear, Arizona. Duncan's Family Farms is a well-known name in the greater- Phoenix area for Arnott and his wife, Kathleen's work in bridging the gap between urban and rural life on their farm just outside the city. Founded in 1992, Duncan's had officially expanded to organic farming by 1994 with a variety of greens from romaine to baby kale and spinach that you eat in many of the salads across North America. Duncan's Family Farms is recognized as one of the leading organic leafy-green farmers in the United States. As our very first customer for our Farm's Choice organic fertilizer, we are proud supplier of this incredible farming operation.
Where to Find Us
---
Arizona
A&P Nursery
2601 E. Baseline Rd.
Gilbert, Arizona 85234
480-892-7939
2645 W. Baseline Rd.
Mesa, Arizona 85202
480-839-5362
6129 E. Brown Rd.
Mesa, AZ 85205
480-396-8800
40370 N. Gantzel Rd.
Queen Creek, AZ 85240
480-655-5789
Arcadia Color Garden Nursery
1828 N. 52nd Street
Phoenix, AZ 85008
602-955-4500
Berridge Nurseries
4647 E. Camelback Rd.
Phoenix, AZ 85018
602-952-8080
Black Mountain Nursery
4840 E Dynamite Blvd
Cave Creek Az 85331
480-585-3740
Desert Horizon Nursery
19250 S Ellsworth Rd.
Queen Creek, AZ 85142
480-987-3308
Elgin Nursery
8606 W. McDowell Rd.
Phoenix, AZ 85037
623-936-1100
Harlow Gardens
5620 E. Pima St.
Tucson, AZ 85712
520-298-3303
Jackrabbit Plant Nursery
4421 S. Jackrabbit Trail
Buckeye, AZ 85326
623-386-4700
Mortimer Nursery and Landscape
3166 Willow Creek Road
Prescott, AZ 86301
928-776-8000
Olsen's Feed
(multiple locations throughout northern Arizona)
711 Elrod Road
Prescott, AZ 86305
928-445-1664
Plant Fair Nursery
3497 AZ-260
Star Valley, AZ 85541
928-474-6556
Preach Building Supply and Landscape
9430 N. 16th Avenue
Phoenix, AZ 85021
602-944-1304
Rillito Nursery & Garden Center
6303 N. La Cholla Blvd.
Tucson, AZ 85741
520-575-0995
Sam's Nursery
2230 N18 St.
Phoenix AZ 85006
623-204-7684
Shamus O'Leary Tropical Fruit Trees
8640 S. 19th Avenue
Phoenix, AZ 85041
602-434-5641
Sprinkler World
2114 E. Indian School
Phoenix, AZ 85016
602-954-9022
3164 S. Country Club
Mesa, AZ 85210
480-892-5001
4727 E. Bell Rd., #38
Phoenix, AZ 85032
602-992-1882
16700 N. 51st Ave.
Glendale, AZ 85306
602-938-3141
225 E. Ft. Lowell
Tucson, AZ 85705
520-888-9414
1925 W. Rose Garden Ln.
Phoenix, AZ 85027
623-587-7676
1001 N. Jackrabbit Trail
Buckeye, AZ 85326
623-587-7676
Stock Shop
6615 W. Thunderbird Rd.
Glendale, AZ 85306
623-487-9277
Treeland Nursery
2900 S. Country Club
Mesa, AZ 85210
480-497-2525
Warner's Nursery and Landscape
1101 East Butler Avenue
Flagstaff, AZ 86001
928-774-1983
Whitfill Nursery
Main Tree Farm
2647 E. Southern Avenue
Phoenix, AZ 85040
(602) 268-9096
North Phoenix/Scottsdale
824 E. Glendale Avenue
Phoenix, AZ 85020
(602) 944-8479
East Valley
820 N. Cooper Road
Gilbert, AZ 85233
(480) 892-2712
Yuma Nursery Supply
4405 S. Avenue A
Yuma, AZ 85365
928-344-2820
California
California-Arcadia Garden (formerly known as Perla Nursery)
4827 Peck Road
El Monte, CA 91732-1301
626-442-4488
---
Meet Our Experts
We're Here to Help You Grow.
---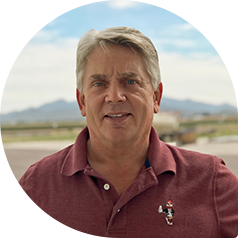 Billy Hickman
Founder
Founder of The Farm's Choice and Vice President of Operations at Hickman's Family Farms, Billy Hickman knows a thing or two about farming and doing good for the environment. Since 1974, Billy has been involved in his family's business of raising and caring for the hens in their care and feeding those around them. One thing is certain in egg-production, there will be some…manure. That's why, out of mindfulness for the land around the farm, the idea for The Farm's Choice sprouted—to recycle and repurpose one of the single biggest by-products of Hickman's. Since 2007 when the idea came about, Billy has been an integral part of establishing a safe, affordable and sustainable product for The Farm's Choice and is proud to give you his family seal of approval.
Jim Marshall
Sales Manager
When Jim started in 2008 at Hickman's Family Farms, he was on the egg production side of the business, running a processing plant. After 3 years with the company, he moved to The Farms Choice fertilizer division. He has a deep affinity for the agriculture industry, with over 35 years in agriculture production and sales. Jim assumed the role of General Manager and Sales Manager of The Farm's Choice in 2011, dedicated to helping farmers pick the correct products for their specific needs. Jim and his wife Jodee enjoy traveling and spending time with family.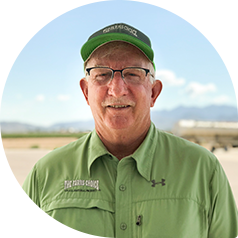 John "Jay" Harper
Sales Representative, Arizona
John Jay Harper is a sales representative for Hickman's Family Farms fertilizer division "The Farms Choice". Prior to accepting this position at The Farms Choice, Harper was President and CEO of Harper's Nursery and Landscape Inc. where he led the company into it's 73rd year of business until selling the business in 2017. Jay is a Past President and current Board Member of the Arizona Nursery Association and serves on the government relations sub-committee of Cactus and Pine Arizona GCSA, and the board of the Arizona National Livestock Show. Harper has been the host of a gardening call in talk show on KTAR radio's "Rosie On The House" program for over 25 years and is a frequent speaker to local garden club groups. Jay and his wife Trina live in Scottsdale and two children and two grandchildren.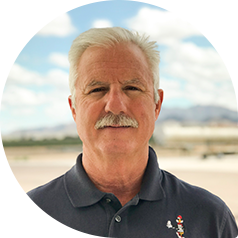 Bill Van Gotum
Sales Representative,
Nevada, Arizona
A native Arizonan, Bill Van Gotum has been a professional fireman for 33 years and is still on active duty with the Buckeye Fire Department. Simultaneously to working at the fire department, Bill owned a local Feed & Tack store for four years. With his experience in the feed business, Bill went to work for Hickman's Egg Ranch in Glendale, Arizona for seven years, selling feed to feed stores around the Valley of the Sun. After going back to work full-time with the fire department, Bill has happily returned to Hickman's Family Farms and the Farm's Choice selling fertilizer for the last 2 years.
Contact Us
---
---
Territory Map